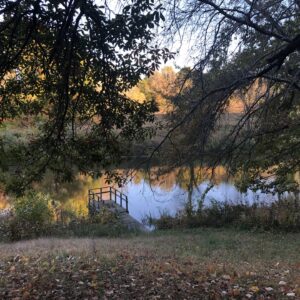 Green Pastures primary purpose is to provide Christian retreat facilities where spiritual life can be nurtured and experienced. Christian and community groups may reserve the retreat center all through the year for seminars, conferences, camps, or other special events. Individuals and families may also utilize facilities for picnics, reunions, camping, and personal retreats. There is a fishing pond and several walking paths for you to enjoy anytime. Overnight guests must register with camp hosts. Alcohol and firearms are prohibited. Each guest is expected to respect the primary purpose and encouraged to help keep the facility in good shape.
Green Pastures has 3 full hookup RV sites and 7 electric only. Tents and groups welcome. Also picnic area, fishing pond, shower-house, dump station, amphitheater and hiking trails. Accommodations include 16 unit motel facility, two 40 bed bunkhouses, two efficiency-style cabins, and family cottage. Green Pastures Retreat Center and the surrounding 41 acres, are owned by Green Pastures Christian Campground Incorporated. This organization is an independent 501 c 3 not for profit religious organization, which is administrated by a governing board and operated by camp hosts.
Green Pastures is supported and enhanced through volunteer efforts and contributions from individuals and community organizations. All donations are tax deductible. Additional funding comes from program and facility fees.