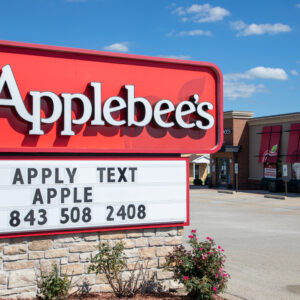 APPLEBEE'S. GOOD FOOD. GOOD PEOPLE.
Applebee's menu features beef, chicken and pork items, as well as burgers, pasta and seafood, with a selection of signature menu items found only at Applebee's. The Pick 'N Pair Lunch Combos are especially popular for the busy lunchtime crowd, offering more than 60 different combinations. The Weight Watchers International, Inc. menu, launched in May of 2004 in nearly all Applebee's restaurants nationwide, continues to be successful today with a number of smart and tasty menu items listing their Weight Watcher's PointsPlus™ values.
Applebee's started with the same philosophy we follow today – focused on serving good food to good people. Today, what was once a popular neighborhood restaurant has grown to become a popular restaurant in neighborhoods all across North America.